Welcome to Vedanta Press & Catalog
LATEST NEWS:
We publish and sell books, CDs, DVDs, and MP3s on Vedanta philosophy, mainly books in the Ramakrishna Vivekananda tradition. We are part of the Vedanta Society of Southern California, a non-profit organization. Vedanta was introduced to America by Swami Vivekananda.
We invite you to visit our peaceful temple and bookstore at 1946 Vedanta Pl., Hollywood CA 90068, phone +1 (323) 465-7114.
See the bottom of this web page for free MP3 classes by Swami Prabhavananda that will introduce you to Vedanta Philosophy.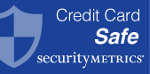 Subjects to Choose From