Welcome to Vedanta Press & Catalog
We publish and sell books, CDs, DVDs, and MP3s on Vedanta philosophy, mainly books in the Ramakrishna Vivekananda tradition. We are part of the Vedanta Society of Southern California, a non-profit organization. Vedanta was introduced to America by Swami Vivekananda.
See the bottom of this web page for free MP3 classes by Swami Prabhavananda that will introduce you to Vedanta Philosophy.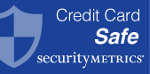 Subjects to Choose From