Welcome to Vedanta Press & Catalog
We publish and sell books, CDs, DVDs, and MP3s on Vedanta philosophy, mainly books in the Ramakrishna Vivekananda tradition. We are part of the Vedanta Society of Southern California, a non-profit organization. Vedanta was introduced to America by Swami Vivekananda.
(Dec. 16, 1:15pm) News Regarding Our Temple and convent in Montecido, California and the Thomas Fire
For the past week, our temple and convent has been in danger from fires burning in the local mountains. The flames were within less than a mile of the temple, but aggressive efforts of the firefighters and reduced wind helped lessen the threat. Heavy winds are still a problem and the fire has greatly spread., but we hope our ashrama will be OK. You can get the latest news on the fire at KEYT.com.
Update:December 17,1pm)Danger to the Temple grounds seems to have passed, but authorities are not allowing residents back into the area due to high wind conditions later this week.
Update: December 21. Conditions are back to normal. Everyone has been allowed to return to their homes. It was a dramatic week for everyone associated with our center in Montecido.

.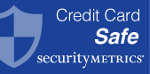 Subjects to Choose From