Red Soapstone Incense Burner
SKU: RED_SOAPSTONE
An all-purpose incense burner.
3.25 inches high (including small pedestal, 3.0 inches wide
(retail only)
Description

Details

Reviews
Here's a lovely incense burner that can burn different types of incense including stick and cone incense, and catch much the ash. Made of red sandstone.
Here is more of a top view.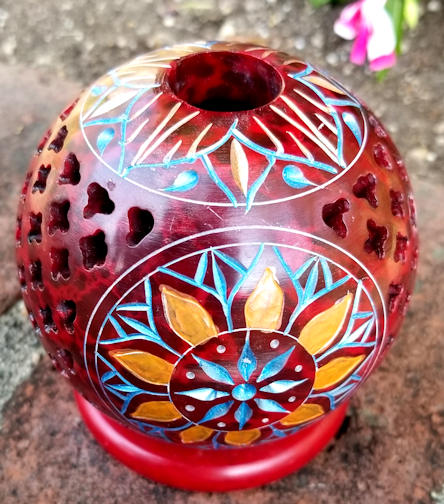 Add your review of this product
There is no reviews for this product.